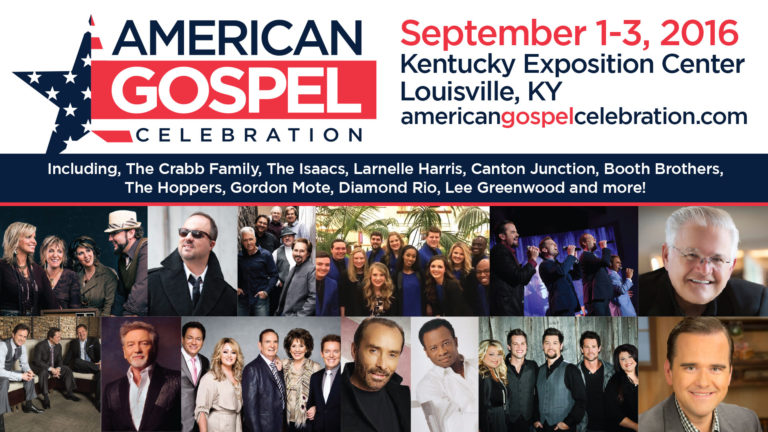 SAN ANTONIO— Pastor John Hagee will keynote the three-day, star-studded American Gospel Celebration Sept. 1-3 in Louisville's Freedom Hall at the Kentucky Exposition Center. This event is not only a celebration of our faith and freedom but also honors our military veterans. Top artists set to perform include Grammy and Dove Award-winning Diamond Rio, Lee Greenwood, Larry Gatlin, The Crabb Family, Canton Junction and many more. 
Adding to the excitement of the American Gospel Celebration, the Military Warriors Support Foundation will honor three combat-wounded heroes and/or Gold Star spouses by awarding them mortgage-free homes during the event. The foundation's CEO and founder, Lt. Gen. (Ret.) Leroy Sisco, will make the presentation. 
"Come celebrate your faith and freedom with outstanding music as we explore God's Word together finding wisdom from its timeless Truth," Pastor Hagee said. "I'm also thrilled to have General Sisco join us to honor military heroes. This is an event not to be missed." 
A special pre-show tailgating event outside the Expo Center each night features eat-and-greet with performers, food trucks, giveaways, and more. Plus, a social media contest yields one individual or group the chance to perform at the tailgate party. 
For tickets, register online at AmericanGospelCelebration.com.
 
The Celebration kicks off Thursday, Sept. 1, with a special pre-show Tailgate Event. As food trucks offer fun fare to eat, performers will mingle with attendees and enjoy a gospel music showcase. Attendees can bring a lawn chair and kick back for live music, food and free giveaways. 
Aspiring gospel singers (not signed to a record label) who dream of a shot on stage can win a chance to perform at the Tailgate Event and receive a free ticket for each performer to the Celebration. Just post a solo or group vocal performance on social media (unlimited entries) and use hashtag #agctalentsearch.  Seeamericangospelcelebration.com for eligibility rules. 
The American Gospel Celebration follows the Thursday Tailgate Event with a night of teaching and song. As Pastor Hagee encourages audiences to celebrate faith and freedom, musical groups will include The Crabb Family, The Isaacs, Larnelle Harris, Canton Junction, and Voices of Lee.
WHERE: Freedom Hall—Kentucky Exposition Center (Louisville, Kentucky) 
WHEN: Thursday, Sept. 1; Friday, Sept. 2; and Saturday, Sept. 3 
WHO: 
Thursday, Sept. 1 
Pre-Show Tailgate Event 
American Gospel Celebration 
Pastor John Hagee 
The Crabb Family, The Isaacs, Larnelle Harris, Canton Junction, and Voices of Lee
Larry Gatlin 
Friday, Sept. 2 
Pre-Show Tailgate Event 
American Gospel Celebration 
Pastor John Hagee 
Booth Brothers, The Hoppers, Larry Gatlin, Gordon Mote, and Voices of Lee 
Saturday, Sept. 3 
Pre-Show Tailgate Event 
Pastor John Hagee Book Signing 
American Gospel Celebration 
Pastor Matt Hagee 
Diamond Rio and Lee Greenwood