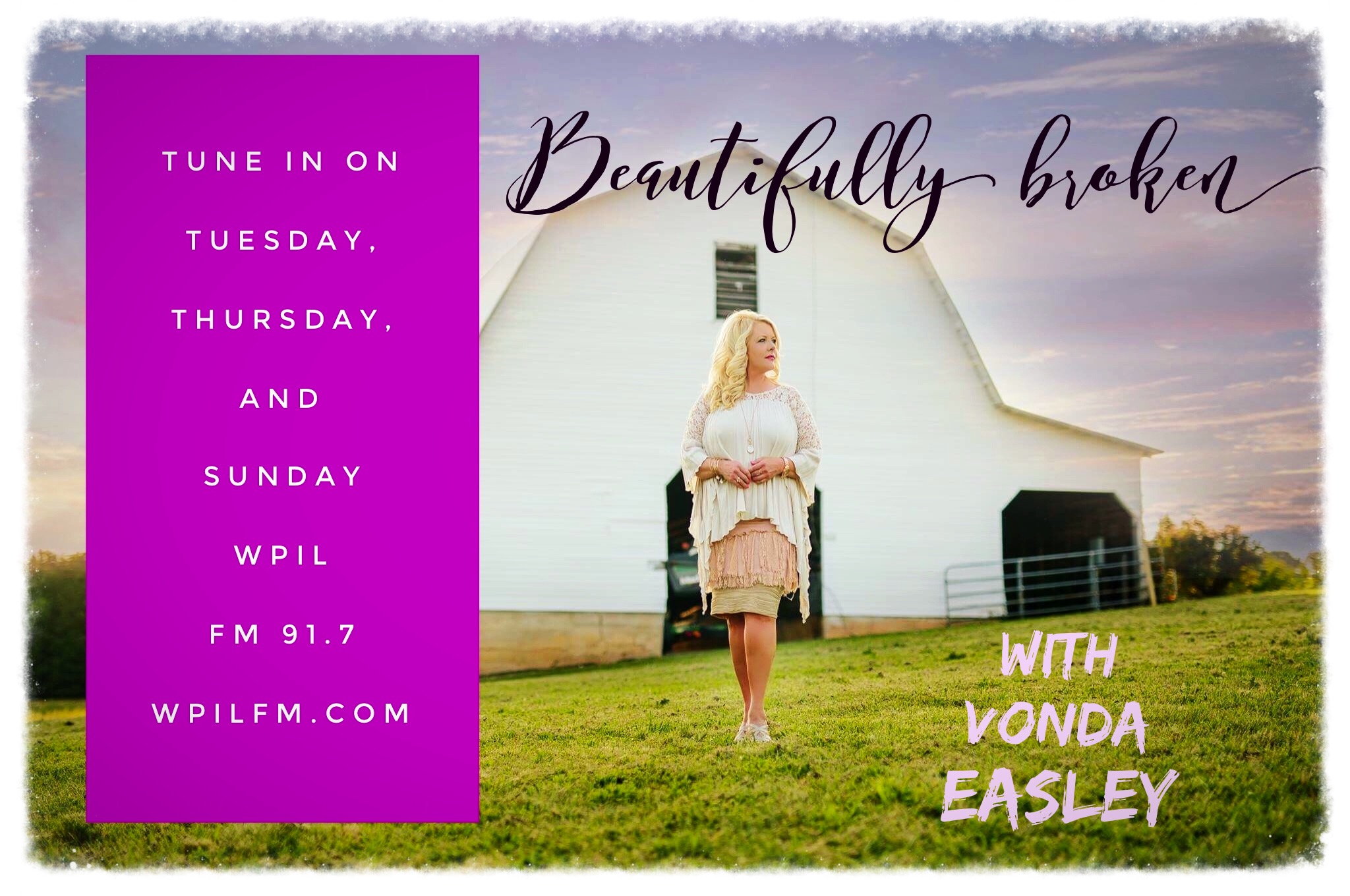 Heflin, Alabama...We are very excited to announce the addition of "Beautifully Broken" to the air on Tuesdays, Thursdays, and Sundays beginning June 12th  2017. 
Radio personality, Vonda Easley  will host this show which will uplift and encourage today's woman. 
Exact times will be announced later this week on the WPIL website and Facebook page. 
To book Vonda Easley to speak at your next ladies meeting, call 256-310-7892. 
Thank you for listening to WPIL FM 91.7.
Listen To WPIL FM HERE